I am
Hi, I am Akira Lee. I was born and raised in Taipei, Taiwan. I am a Visual Designer, currently lived in New York. My works range from graphic design, interactive installations to user experience design.
CHECK OUT
MY RESUME
Daily UI Challenge
Daily UI Challenge - design something quick every day! To be continued.
Under The Skin
Under the skin is a series of motion graphics about an inner world of transgender, non-binary and genderqueer people.
Portrait Photography
Took by film camera. Nikon FM2 / Contax T2
PLEASANT Presents
A branding guideline for PLEASANT Presents. PLEASANT Presents is a brand for modern home décor, gift objects and stationary that focuses on combining the classic craft of leather with innovative design and joy for daily life.
The Water Dancer
A landing page design for a newly launched novel "The Water Dancer" by Ta-Nehisi Coates. In order to represent the spirit and soul of the story, I designed the site in a mysterious, bold and beautiful way.
Gender Equality Law Center

The Gender Equality Law Center is a non-profit organization that advances laws to promote gender justice. I worked as an art director in a team of three and re-designed the website to solve the text-heavy problem and attract LGBTQ young people.


Filtre Café
A branding project for Filtre Café. Filtre Café is a start-up company that serves customers with the best cup of drip coffee.
A Poster Archive
A collection of my designed posters, showing the path of growth from past to now.

CIRCUIT - Exhibition Visuals
CIRCUIT is 4th thesis Exhibition, which includes interactive installation, AR and projection mapping, in the major of Digital Content Technology at National Chengchi University – Taipei, Taiwan. I created the visual identity, posters, and animation.
Barron's NEXT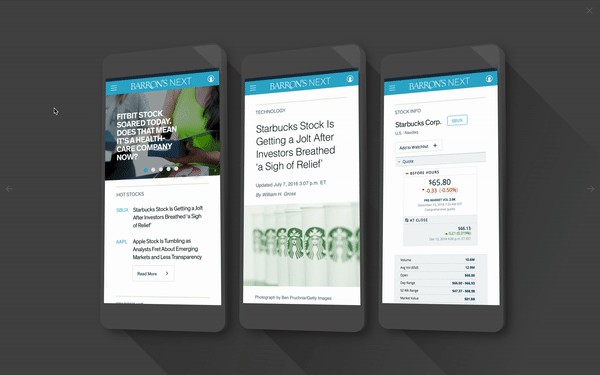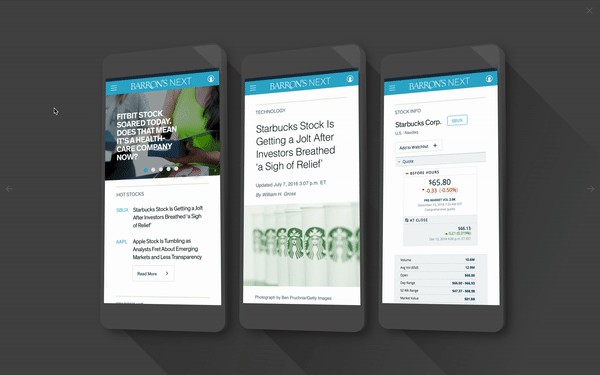 Barron's NEXT is an online investing publication for the Millennials audience, but it hasn't optimized its usability for its target users since the product launch. I redesigned the Barron's NEXT experience as a class practice project with Barron's company.
EVA:1.0 Title Sequence
A 20-seconds animation for Evangelion 1.0 movie
Pinterest Promotional video
A 1-minute animation video is created for promoting Pinterest mobile applications' features.